The main building and annexes, open-air porches and courtyards are surrounded by flower borders, orchards and herbal gardens. In the forest there are pathways with expansive views, historic monuments and a kitchen garden with a pond.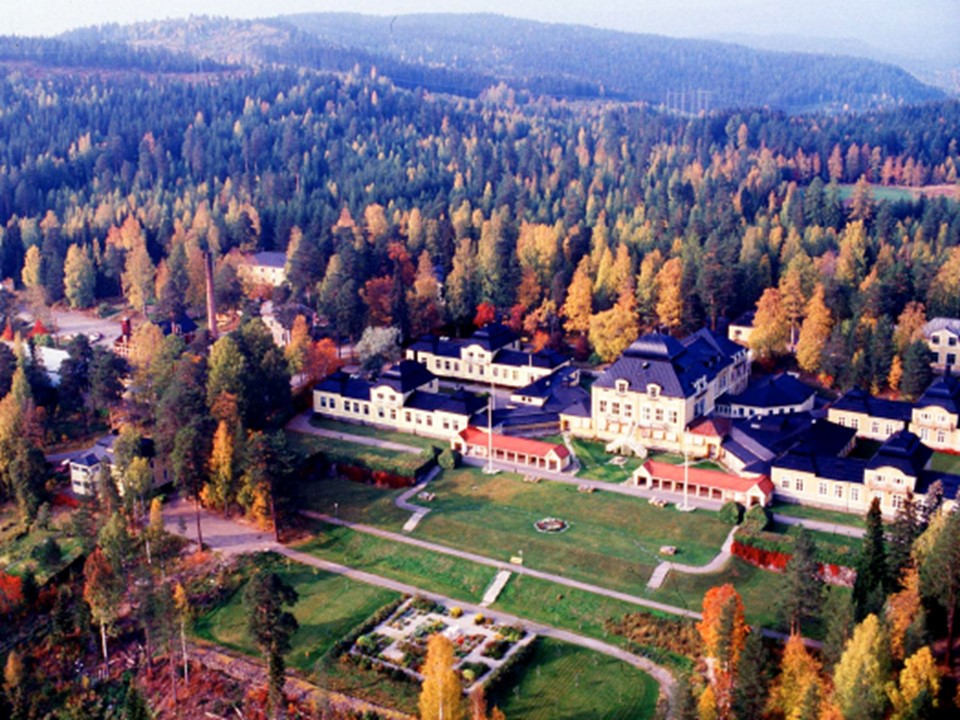 The location at the top of the hill, above the surrounding valleys is still most impressive
and one can well understand the underlying thoughts behind the choice of location.