We would like more people to discover the uniqueness of Österåsen. During 2022, there will be guided walks, music events, speakers and much more.
Events 2022 – See "Kalendarium"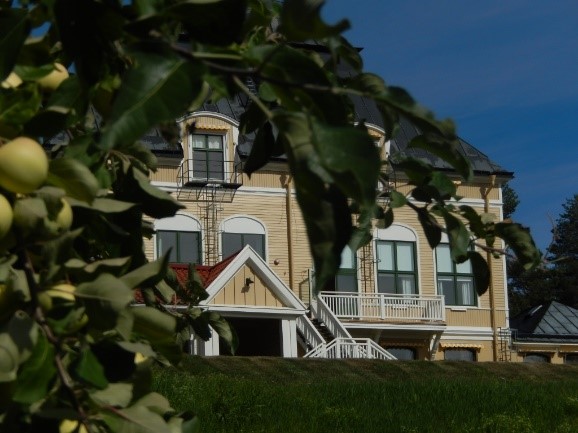 Professor emeritus Gunnar Boman
"Österåsen is the most beautiful sanatorium in Sweden and exceptionally well suited for the problems of today."
Gunnar Boman grew up in several sanatorium environments, including Solliden and Skogsfjällets sanatoria as well as the Jubilee sanatorium Hålahult where his father Åke Boman worked as a physician. Gunnar Boman's interest in tuberculosis was established at an early age and eventually led to medical studies and specialisation within Lung Medicine. In 1969 Gunnar Boman started working in the lung department at Karolinska Hospital in Stockholm. He was professor at Akademiska Hospital in Uppsala for many years, where he also introduced the concept of "sleep apnea". He is active in the International Union of Tuberculosis and board member of the Heart-Lung Foundation as well as Konung Oscar II Jubilee Foundation. Åke Hanngren, patient and artist at Österåsen, became professor in lung medicine at Karolinska where he supervised Gunnar Boman's doctoral dissertation and eventually became his boss. Hanngren advanced from patient to doctor; not an unusual career path in that generation as many physicians had contracted tuberculosis. 
Source: Swedish Lung Medicine Association, Medicine History Association Westmannia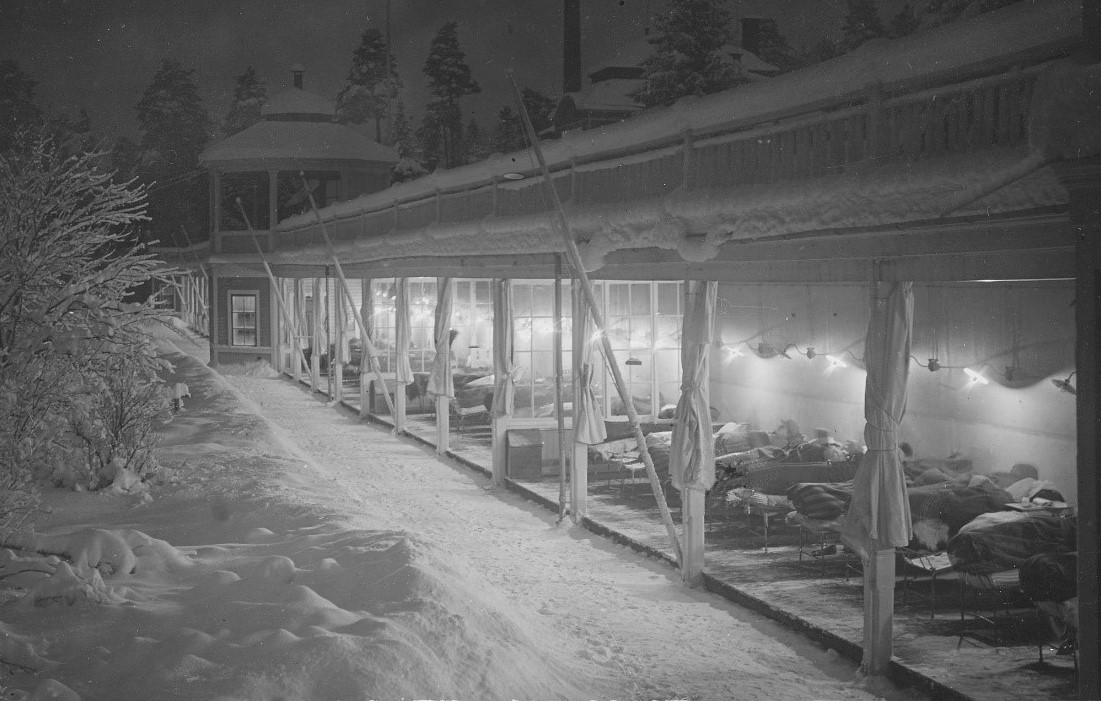 Österåsen as a vision through the eyes of the artist Michael Hardt
On November 6th 2021, we had the pleasure of being in the spectacular meeting hall to listen to the designer, artist and philosopher Michael Hardt talking about Österåsen from my perspective. After a career as businessman and academic in France and Germany, Michael and his wife bought a small property and settled down in a little village, Runeåberg in Sollefteå municipality.
During the summer of 2021, his exhibition comprising thirty-five paintings of Österåsen from different perspectives was on display in the art gallery at Sollefteå Town Library. "Don't see Österåsen as a problem, see Österåsen as a solution" were the words which were on display at the art exhibition. It could just as well have read, "See Österåsen as a vision".
Österåsen sanatorium was inaugurated in 1901 when TB was at a peak. The sanatorium was built as a vision for something better. Österåsen is not a hospital. It is a stately home, designed by the famous castle architect Fredrik Lilljeqvist, in perfect harmony with its surroundings.
The former director, Doctor Helge Dahlstedt, and his wife, Eva, had a magnificent vision. Between 1919 and 1952 they built up a large art collection and created the most interesting and most respected sanatorium in Sweden, appreciated by artists and intellectuals who were able to realise their creative talent.
Michael Hardt described a situation in Frauenkirche in Dresden which was bombed in February 1945 during WW2 and the ruins of which were destined to become a monument of peace.
But a group of people, with no money, no knowledge and no authority, had a different idea. They had a vision of a living church. And, since 2005 Frauenkirche is once again standing as proof of what is possible to do with a vision – and 1.8 billion kronor. Österåsen is an artistic work of landscape architecture, a historical monument, an art museum, a national monument, a medical historical museum and a cultural meeting place as well as a centre for Lifestyle Medicine. It has fantastic potential. The vision of a better life and a better future continues.
By Hervor Sjödin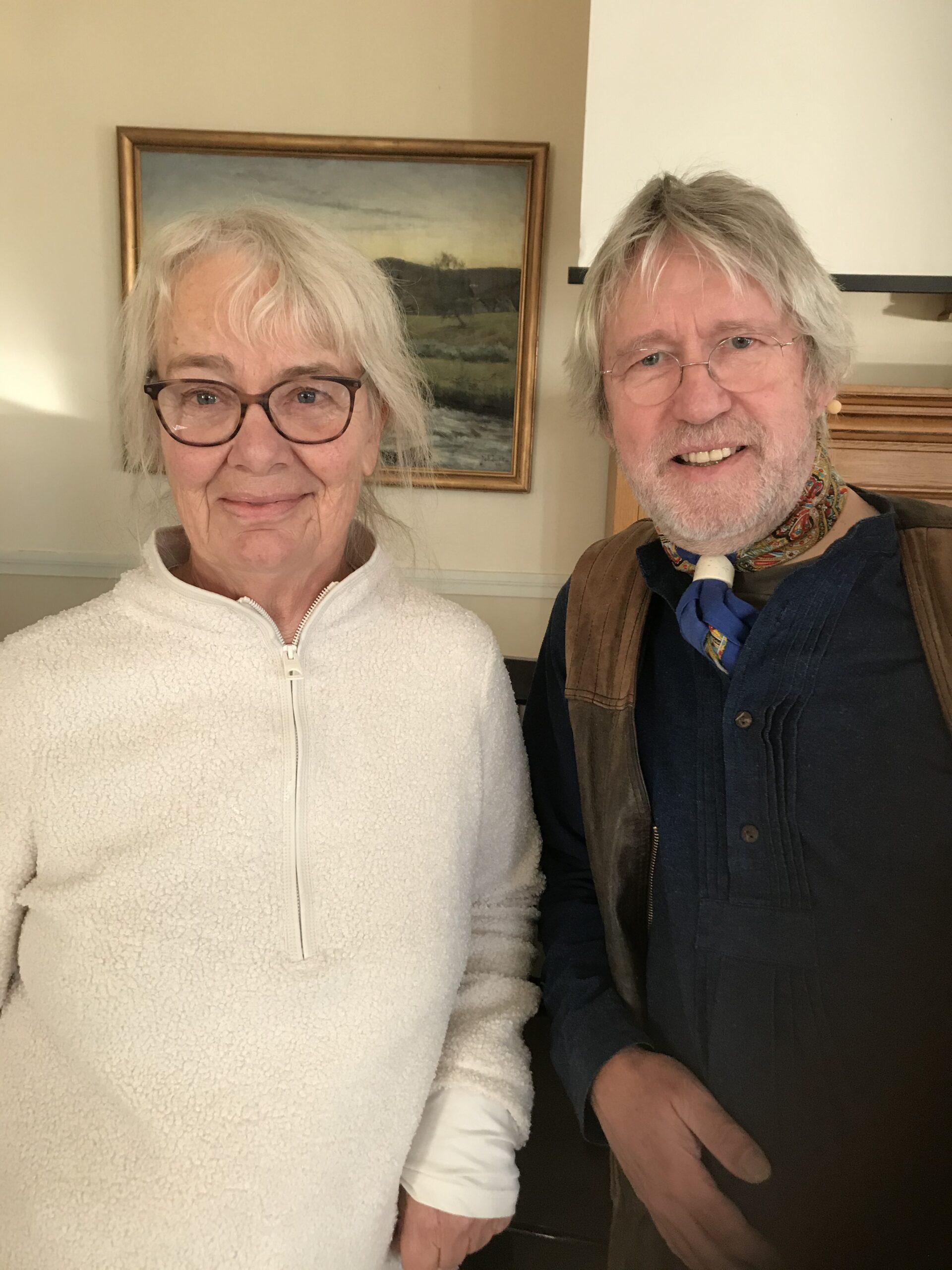 Michael Hardt was presented with flowers and praise by Gunilla Rudehill, former town architect in Sollefteå
A group of keen gardeners and others gathered at Österåsen on a beautiful, sunny Autumn day.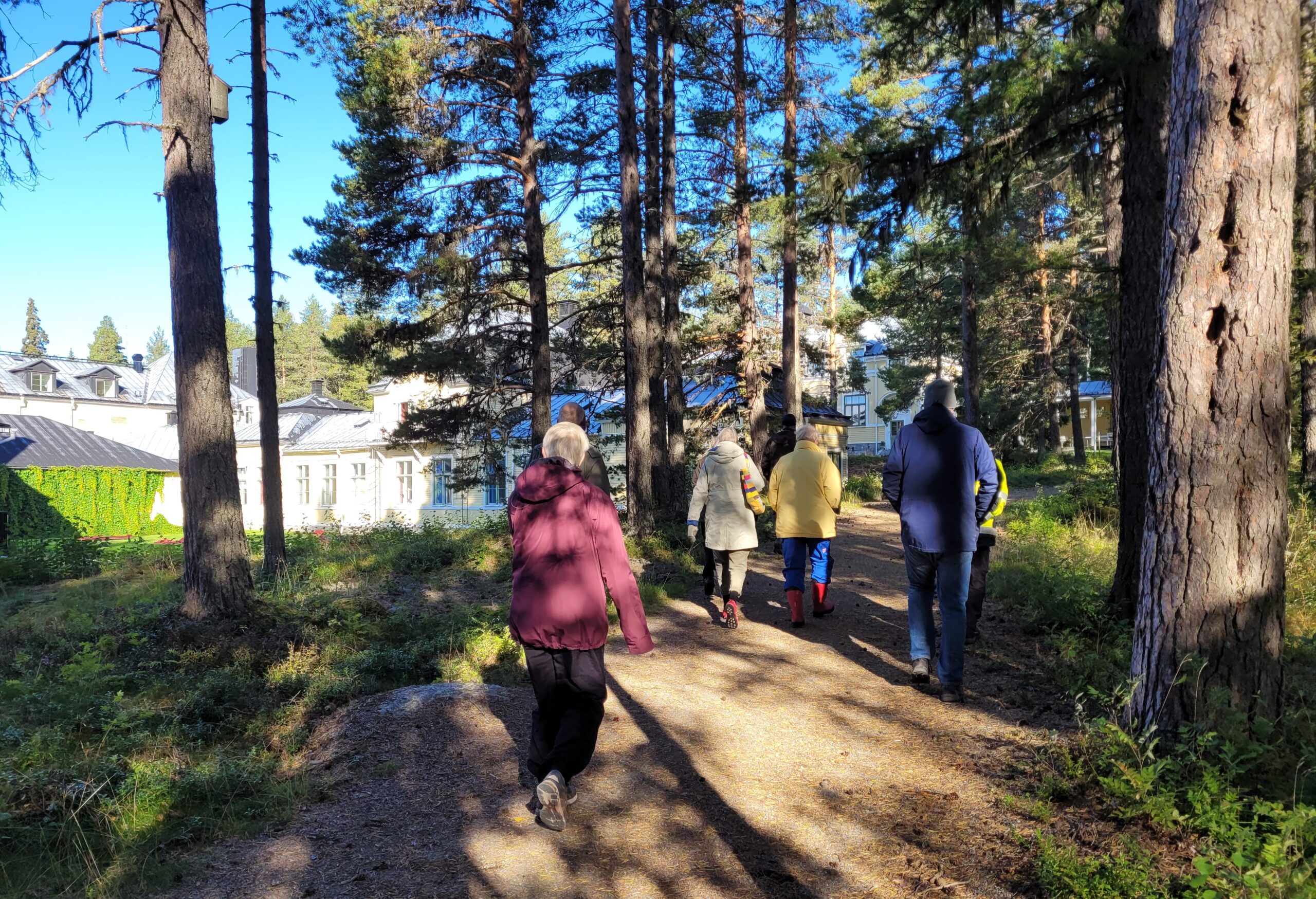 Hasse from Norrlands Tulpaner planted tulip bulbs that will grow here and flower in the Spring.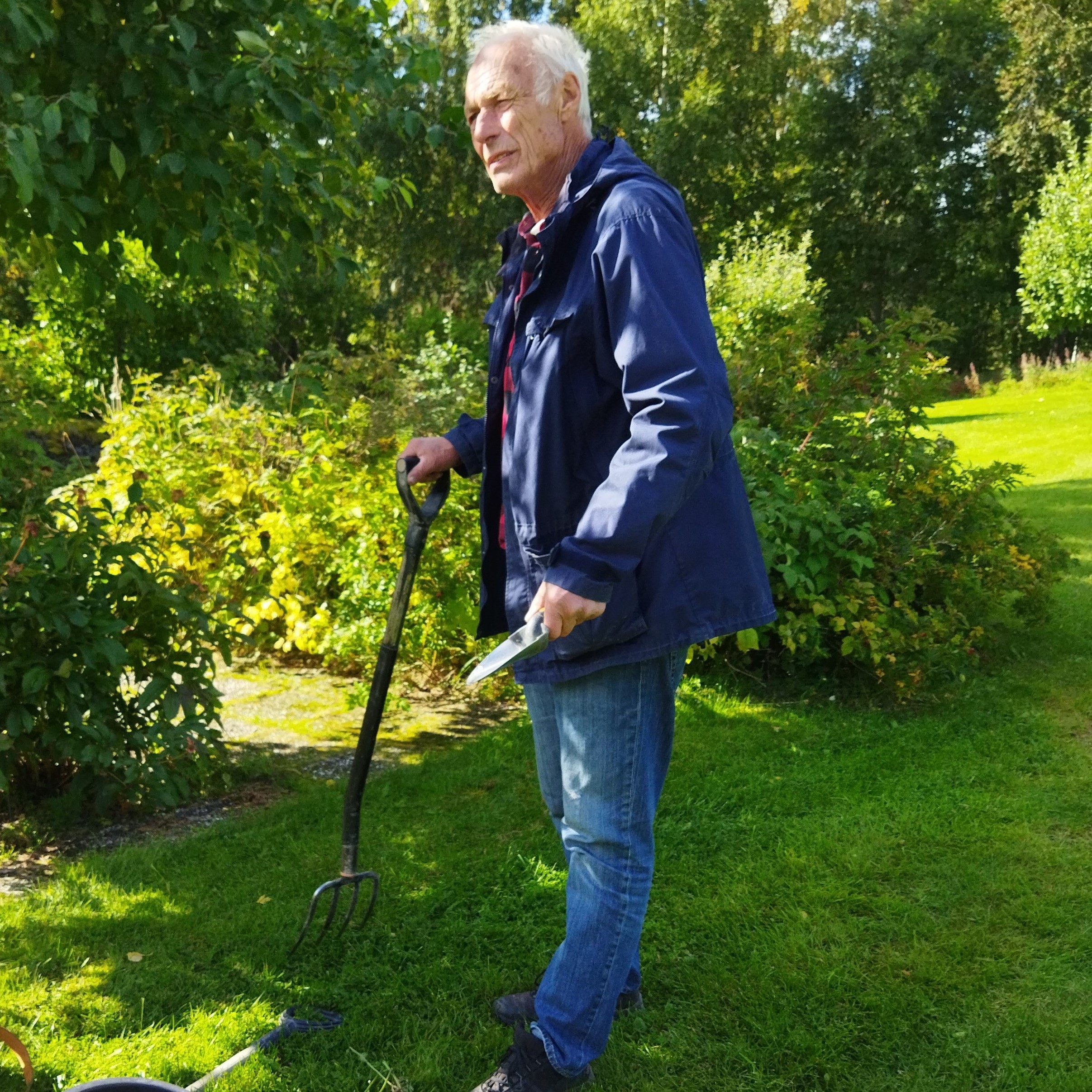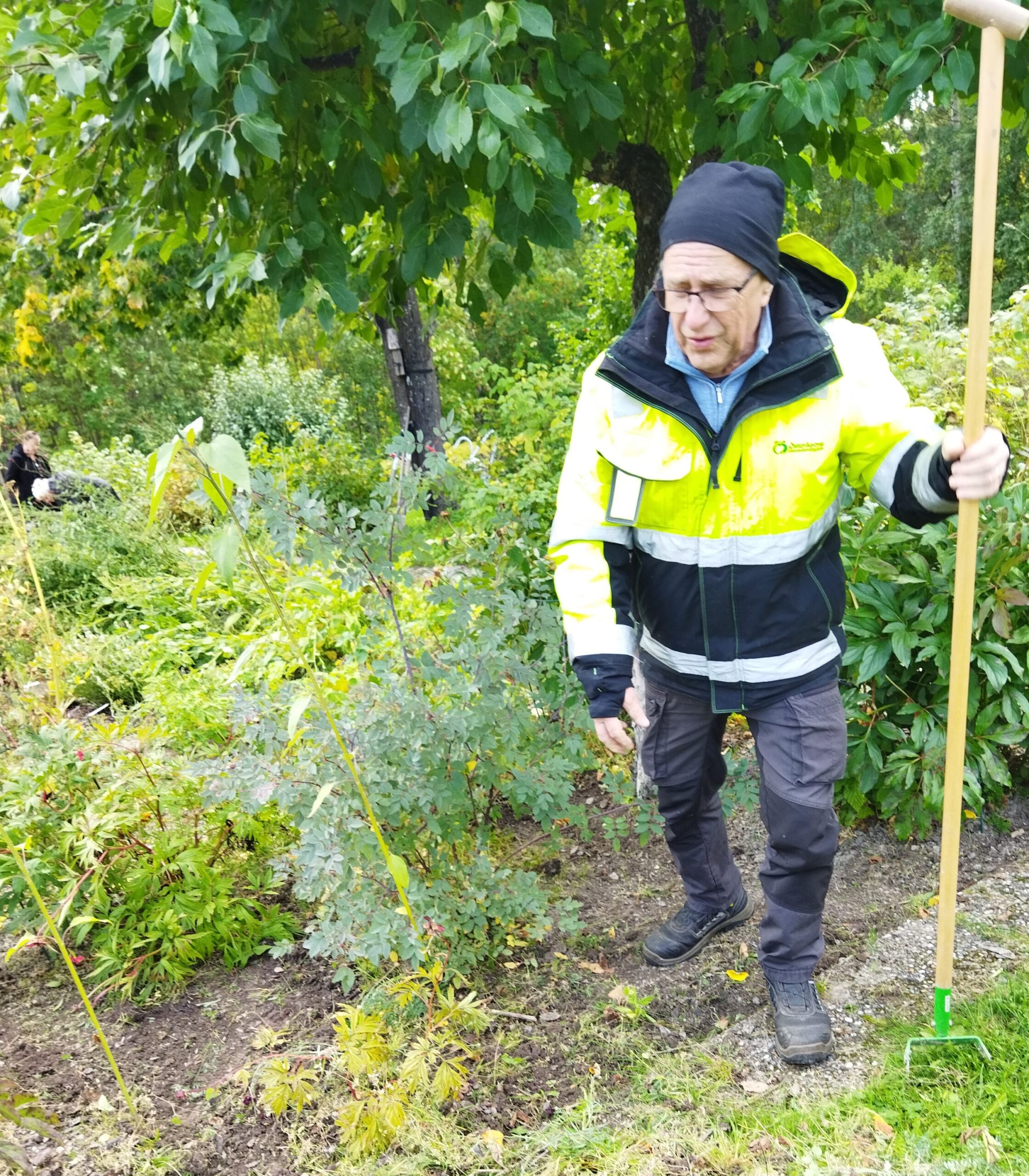 Who would believe that "weed control" was so fascinating. Gardeners Alvar Eriksson and Jens from Österåsen Garden Centre showed us  completely new aspects of our most common weeds. We learnt about the exciting history of the place, received advice on how to work more ergonomically in the garden and tips on suitable exercises after a day in the garden.
Now we look forward to a new gardening day in the Spring.