The Swedish Medical Society proposed a more forceful approach to combat the widespread prevalence of pulmonary tuberculosis. A solution was found when the King received a monetary gift from Swedish citizens to celebrate his twenty-five years on the throne.
The gift from the people of Sweden, received by King Oscar II on the 25th anniversary of his accession to the throne in 1897, was allocated to the King Oscar II Jubilee Foundation to combat lung tuberculosis in our country. The gracious initiative of the Royal Couple led to a speedy practical result in the building of Sweden's first public sanatoria at Hålahult, Hessleby and Österåsen.
Source: Konung Oscar II:s Jubileumsfond 1897 – 1947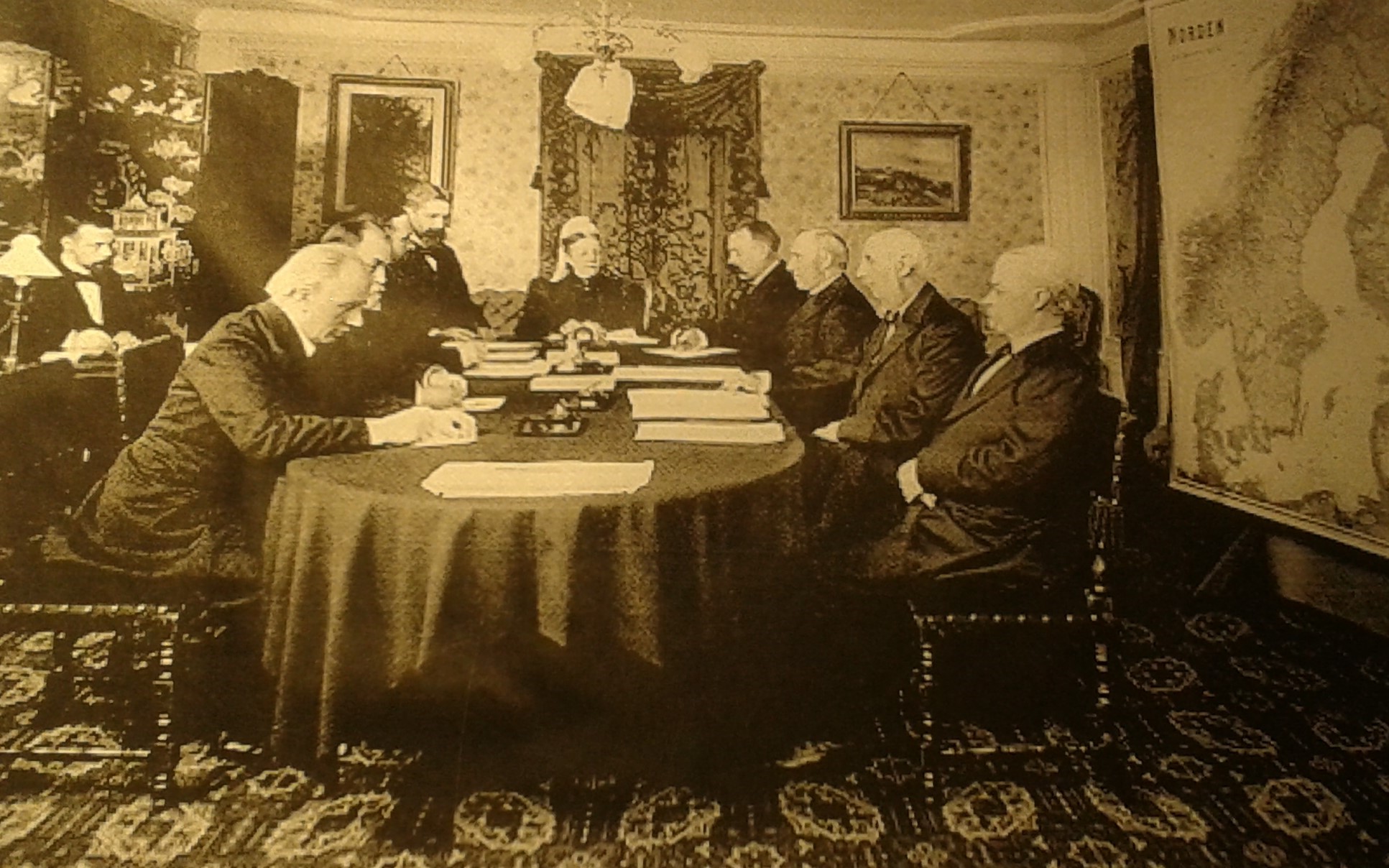 The Jubilee Committee with Queen Sophie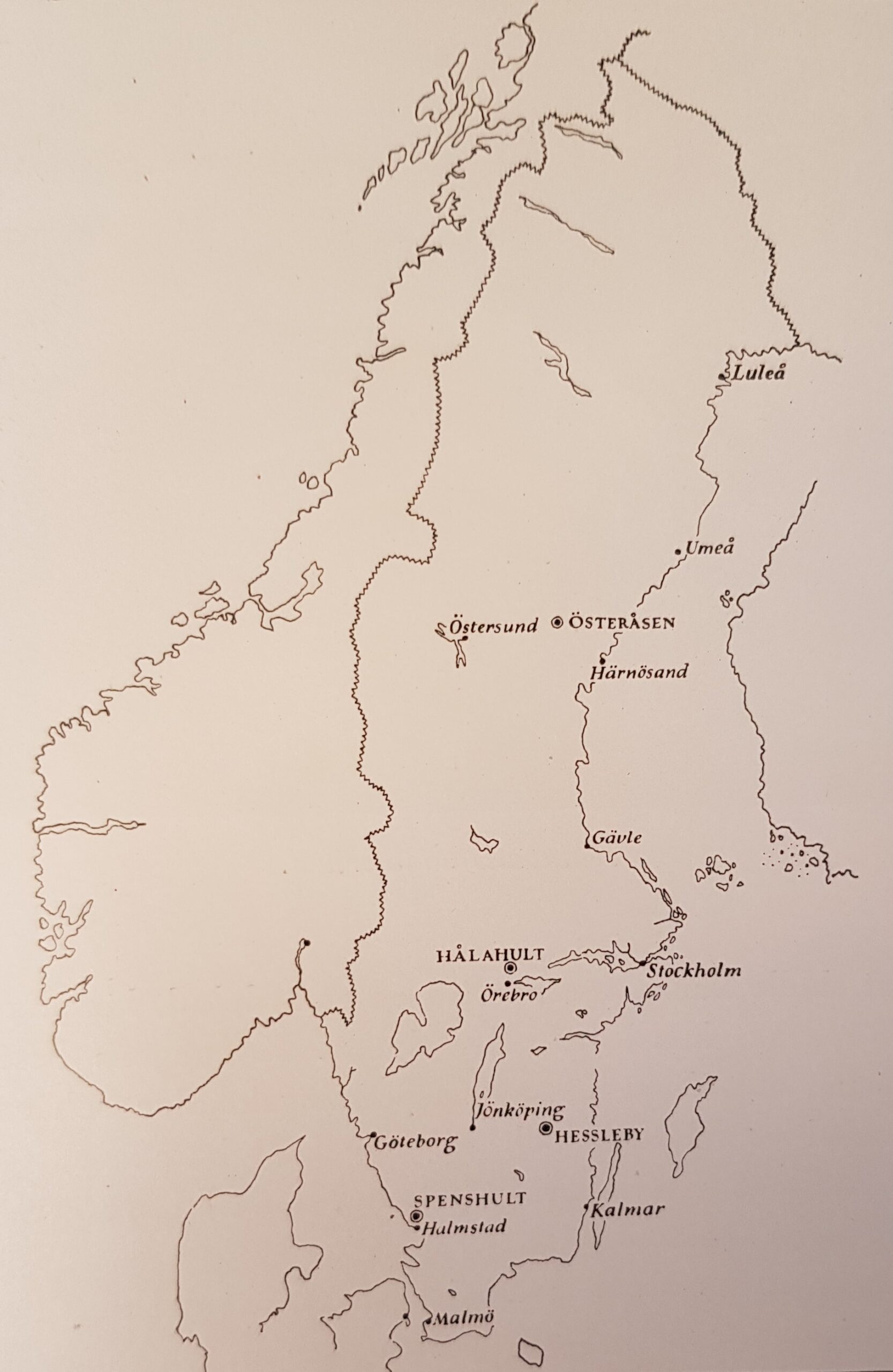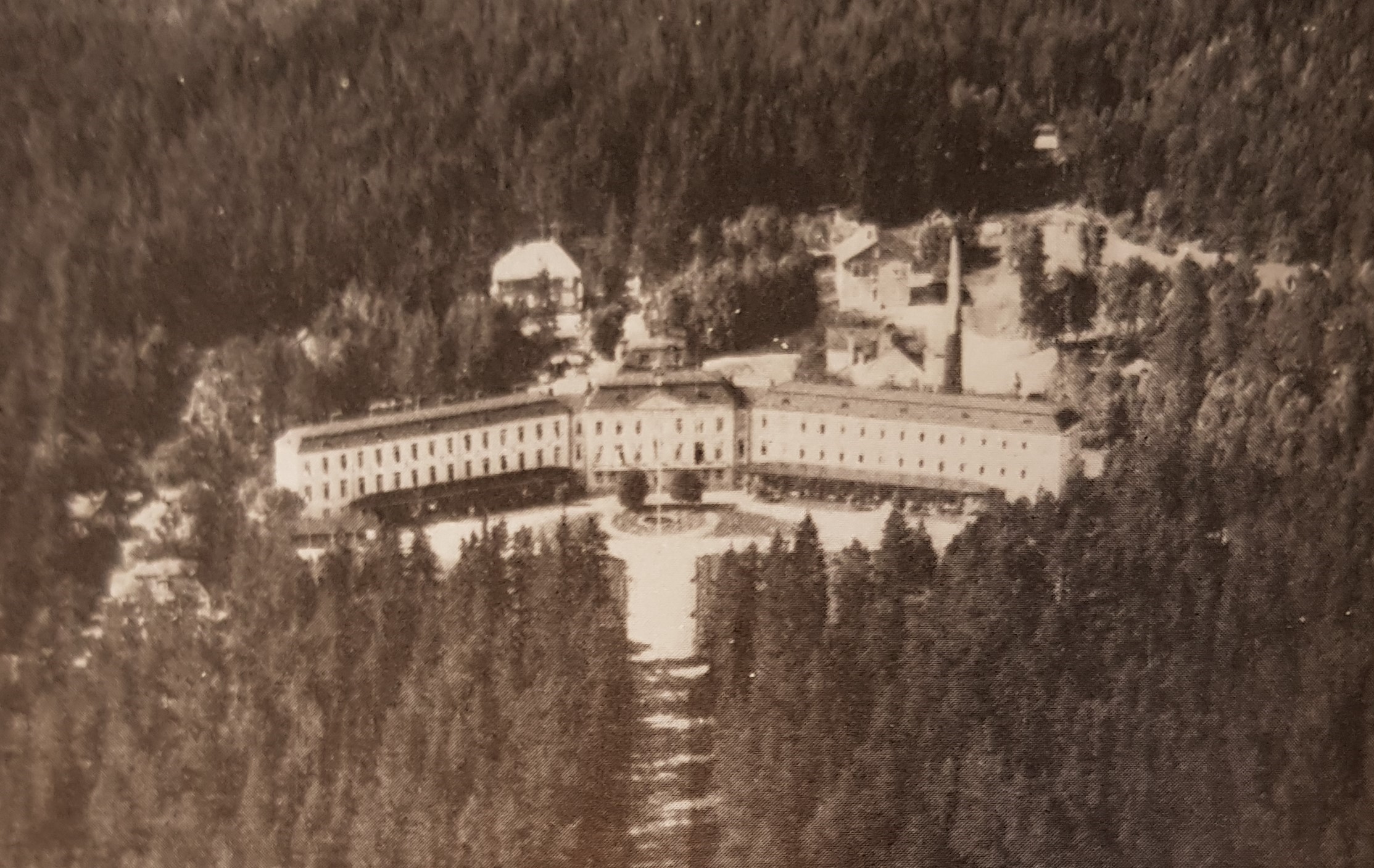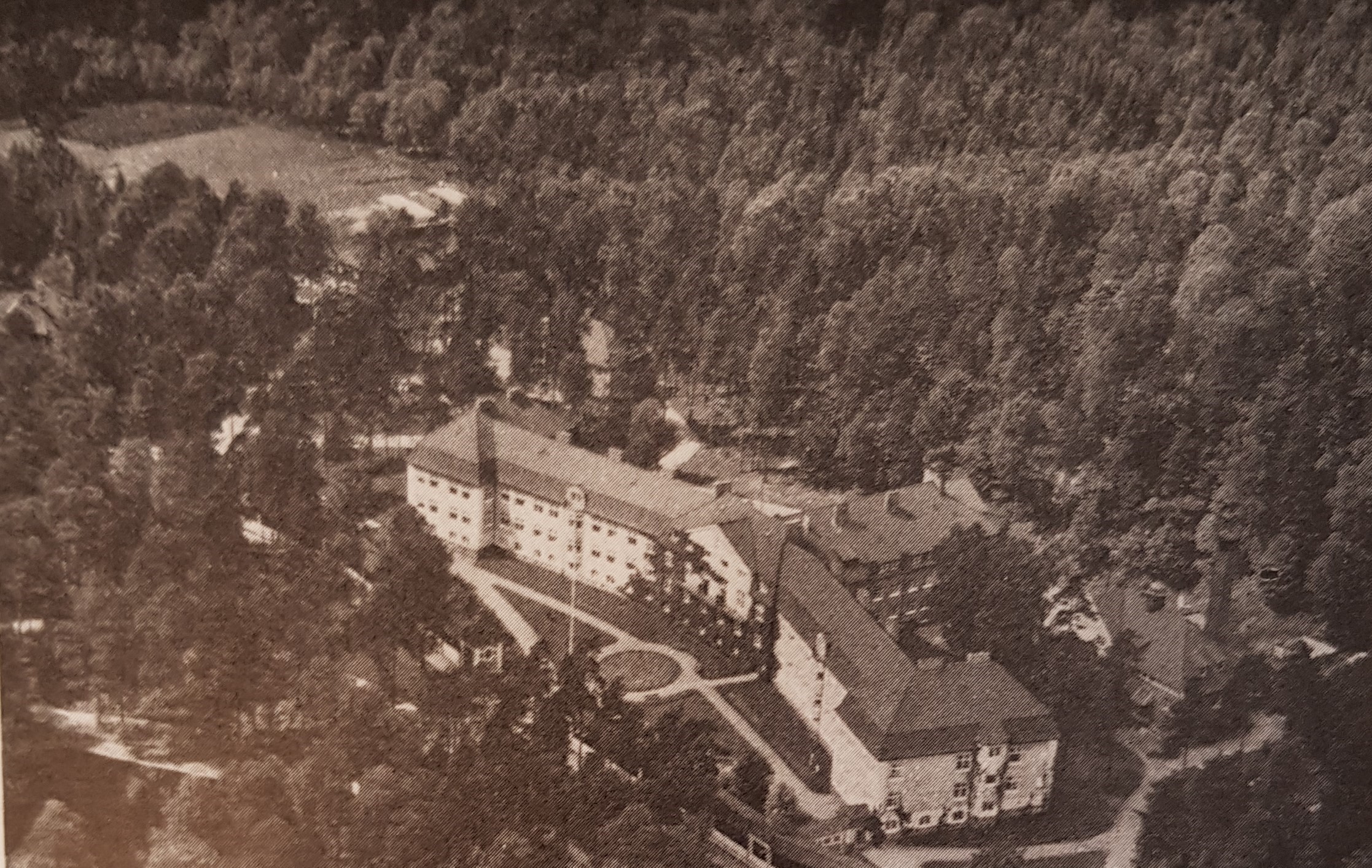 Spenshult sanatorium 1916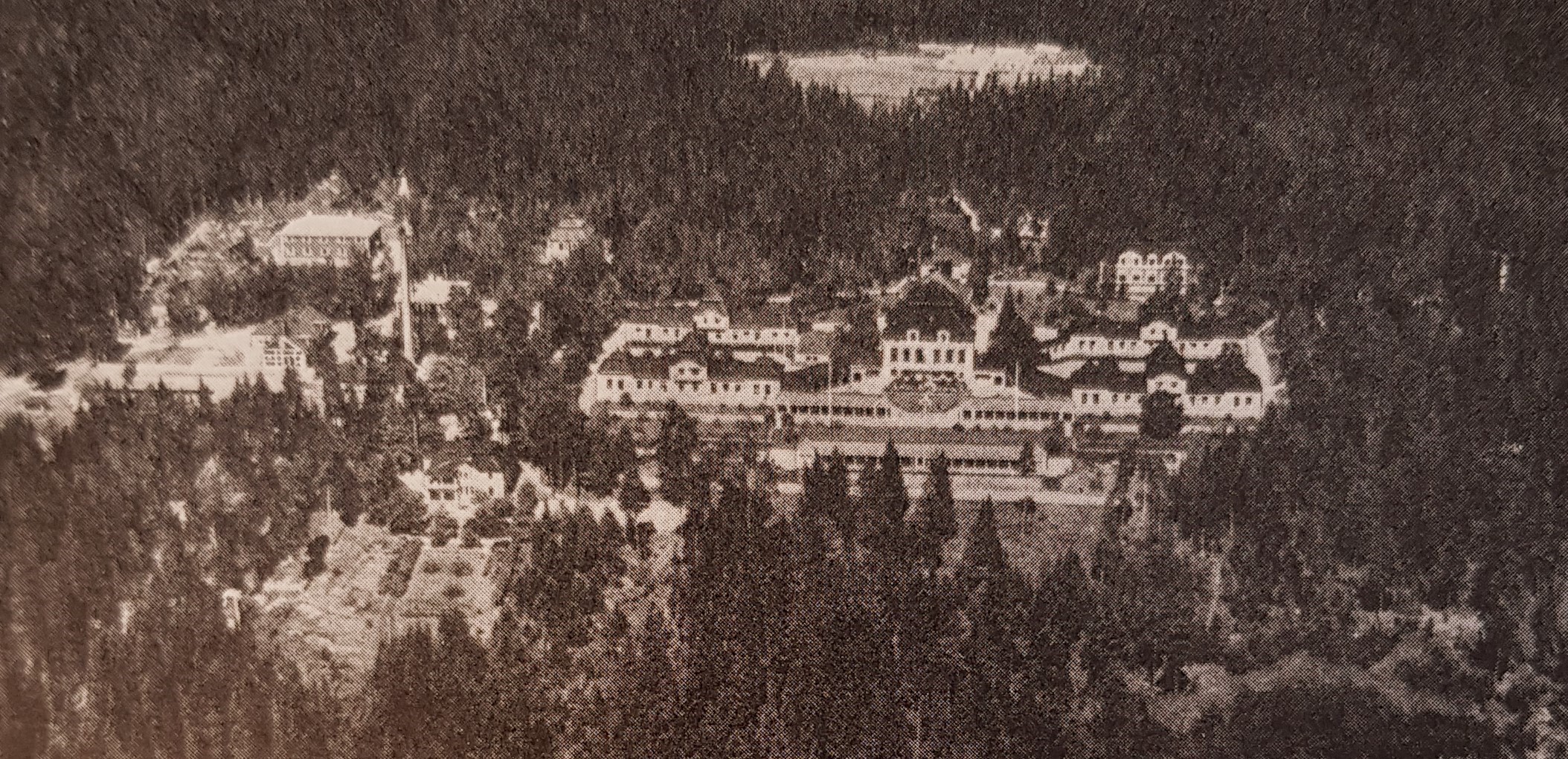 Österåsen sanatorium 1901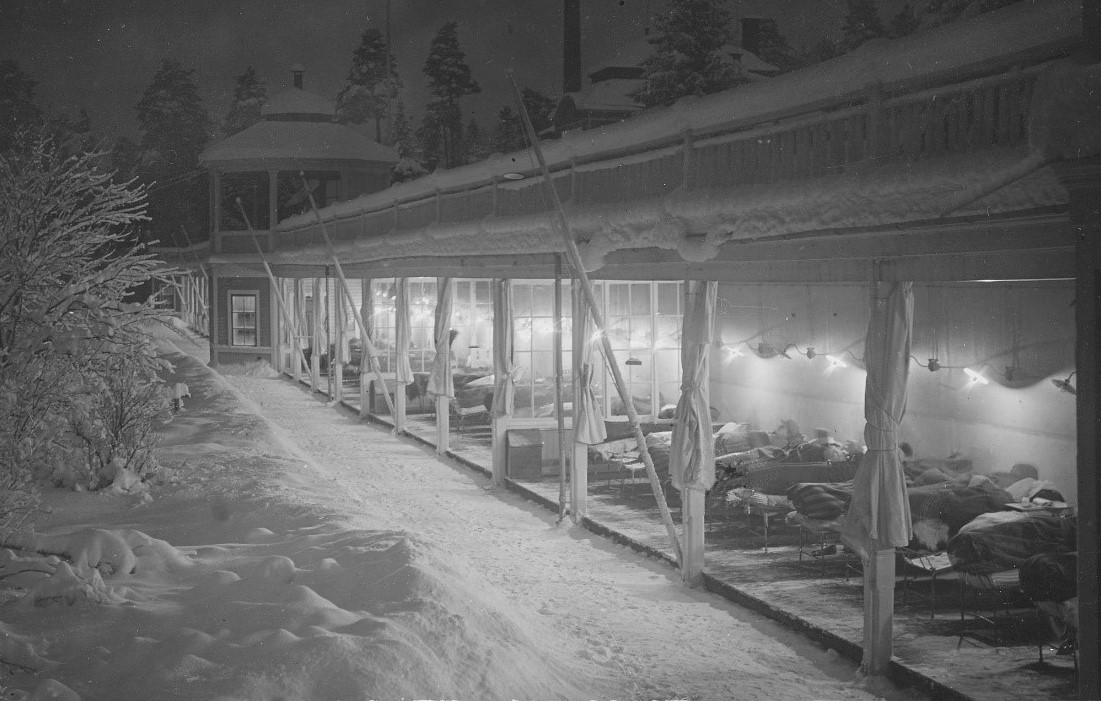 The Jubilee sanatoria were located in forest- and mountainous regions with fresh air, where patients with consumption spent many hours outdoors every day the year round. South-facing outdoor terraces had views across the park and gardens. Patients were prescribed walks along forest trails with spectacular views. Every sanatorium had a kitchen garden with a pond which provided fruit, vegetables and ice for the kitchen, flowers for the rooms and hay for the horses. Beautiful and accessible rooms contained libraries, common rooms and workshops. It was considered important that patients had meaningful activities for their health and wellbeing. The atmosphere at the sanatoria was often described as "light and sanguine". Public talks, concerts, cinema- and theatre events as well as parties were also organised on a regular basis. Artists, musicians, authors and academics from the entire country found Österåsen appealing due to its inspirational atmosphere providing opportunities for educational, practical and cultural activities.
Today, Österåsen is the only Jubilee Sanatorium still open to the public.
From Sanatorium to Hospital
When penicillin was introduced during the 1950s, the demand for care in sanatoria was limited. In 1960, Österåsen was converted to a hospital for patients with pulmonary diseases and rheumatic conditions in need of a change of climate.
From Hospital to Health Retreat
Österåsen underwent renovations at the end of the 1970s. The county council purchased the hospital, which in 1982 became the only publicly owned health retreat in the country where people came for treatment and to learn healthy habits related to food and exercise. 
From Retreat to Lifestyle Medicine
Today, Österåsen is a competence centre for Lifestyle Medicine, the only one of its kind in the country to provide both rehabilitation and support in making health-related lifestyle changes in a health-promoting natural- and cultural environment.